Round 5 of the Malawia Winter Mountain Bike Series.
Awareness of mountain bike in Malawi is growing rapidly with much of the interest being driven by the inaugural 2017 Winter Mountain Bike Series. Each event had offered a unique challenge and a different perspective of the variety of mountain biking available in Malawi. Round 5 was held on the Zomba Plateau starting at the Ku Chawe, Sunbird Hotel. The design of the course provided an excellent conclusion to the season. The race attracted a record entry of 76 riders many of whom were local riders which is particularly important for the future growth of mountain biking. Strong team entries from Africycle and Beebikes added greatly to the field and will hopefully provide the catalyst to encourage even larger fields in future.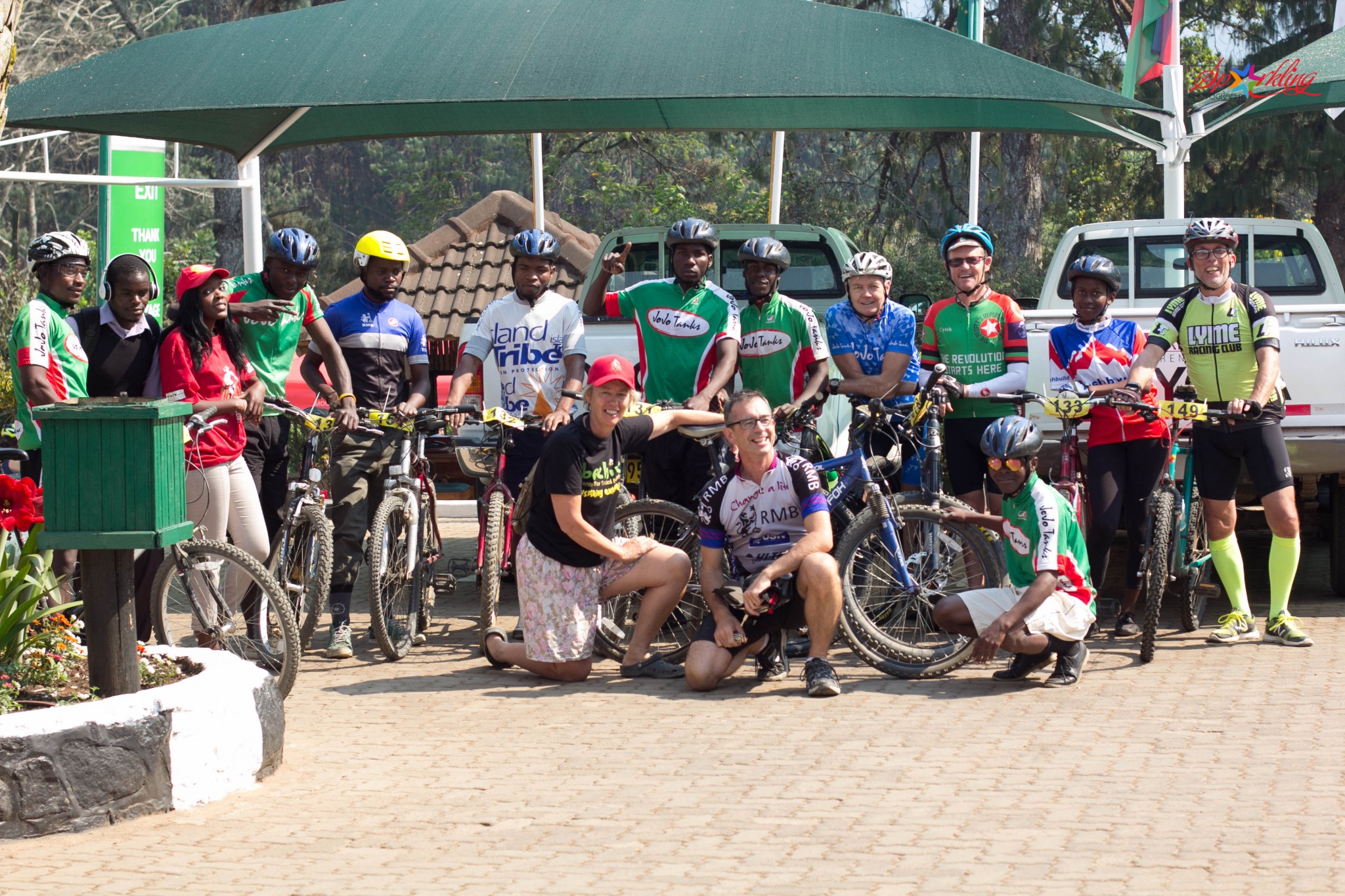 The race format again offered a short (25km) and long (35km) route option. Organiser Paul Kennedy flagged the field away at 9am with an initial blast down a bumpy track before crossing the dam wall. Front riders had to hold their nerve and their line to ensure all riders stayed on track, fortunately with no crashes. A few strenuous climbs, minor mechanical mishaps and a puncture (Vasu) soon had the field spread out shortly before the long and short routes split up.
The riders choosing the longer route were treated to a seemingly interminable climb up to the plateau at about 2000m above sea level. This section included a few technically rocky sections for which only the most committed were able to stay in the saddle. By this stage a few riders were no doubt wishing they had opted for the shorter route. Rule 5 however prevailed (see www.velominati.com). Once onto the plateau the route levelled out before riders were rewarded with snaking single track and bone shaking descents – mountain biking of the highest order. Paul's choice of route ensured the race remained a challenge to the end with a tricky decent and very steep climb to the finish.
Although the Africycles team managed to secure the first 2 places in the men short course race, Frankie and Grecian both rookie riders from Team Beehive were not far behind in 3rd and 4th place. In the women's race 15 year old Chantel from Team Beebikes amazed everybody by racing to victory in the ladies' short course event. Special mention must be made to the 8 novice rider from Team Beebikes for whom this was their first organised mountain bike event of any kind. All of whom not only finished but avoiding crashes and acquitting themselves with cool composure. Overall Team Beebikes had 12 finishers including Vince Owen and newly arrived Steve Rowley.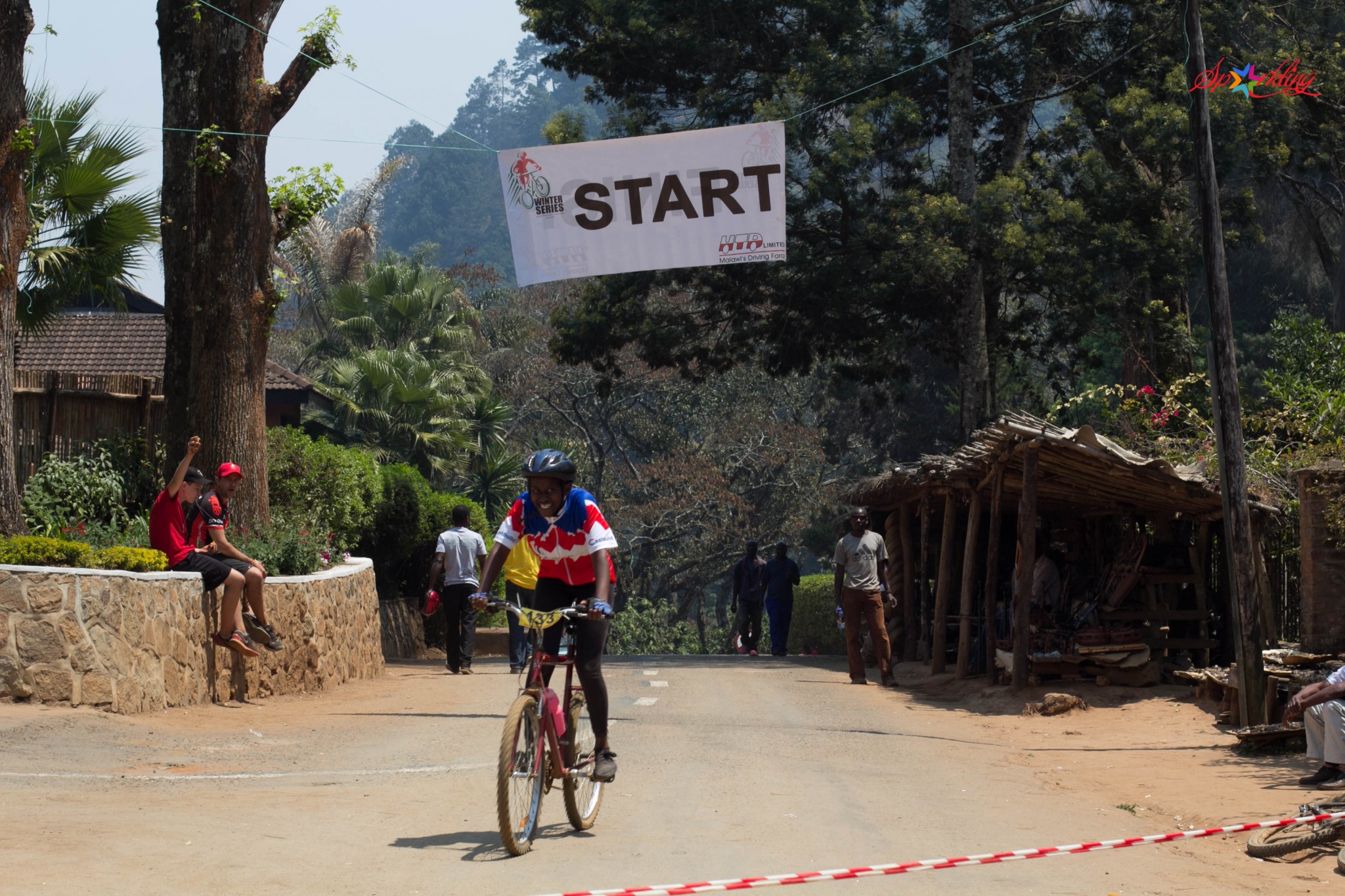 A big thanks must go to the sponsors HTD with whom the series would not happen and to the great excitement of those who remained for the prize giving when it was announced the sponsorship would continue for a further year.
Finally well done Paul and the organising committee. Chapeau!
Blog by Graham Denny volunteer Enterprise Manager