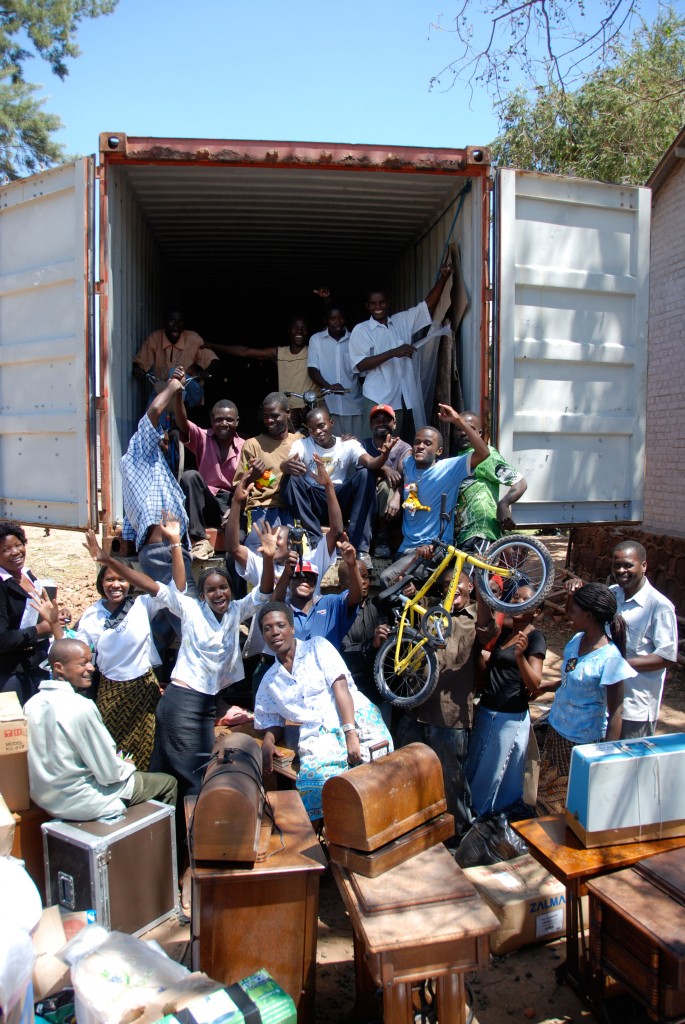 The enterprises in Malawi depend on an ongoing supply of items from the UK. By supplying goods that can be sold in Malawi you are helping to energise the local economy and create employment.
What are we looking for?
Bicycles, the odd bit of rust or broken brake is fine, but they need to be generally in working condition. We look for any size bike. They will be sold through the Beebikes shop. Bikes transform lives in Malawi as they help people to travel to school or work.
Books, any book, but especially children's picture books. We supply a number of local Malawian organisations with books. Some go to the Primary School where we have helped to make a library. Some go to the children's centre to help early years learning. Most go to Beebooks, the little book shop in the middle of Chilomoni. We also sell some of the books here in the UK, 100% of funds generated go straight to Malawi.
Sewing machines, we look for working electric or hand machines as well as overlockers. They all go to the tailoring training school at Beehive. At the end of the diploma the trainees take their own machine away with them at very low cost, for most this is the start of a business for life.
How can you donate to us? You are welcome to bring your items to: Krizevac Project, Atlas Works, Paragon Road, Longton, Stoke on Trent, ST3 1NR. We are open from Monday to Friday 9am to 5pm, it's best to phone ahead so that we are expecting you, our number is 01543 888494. We are unable to offer a collection service.
Is there anything else you can donate? No! We're very careful that we only collect items that support education or enterprise growth in Malawi. We will not accept any donations of clothes, toys, household items, or IT equipment. Please see your local council website for details of where these can be recycled.
Are you a school, nursery, or business? Please think of us when you are upgrading or renewing your libraries, stocks of learning resources, IT equipment or furnishings. We are always keen to improve the quality of resources in the School, IT Academy and Children's Centre and the Beehive offices.