We've just made the 5000 mile trip back from Malawi, another incredible trip to the "Warm Heart". This time Krizevac was lucky to be joined by Ollie Bostock of Hewitt and Walker and Brian Hardy. They volunteered their considerable skills as film makers for two weeks to produce some updated films for the Krizevac website.
Pictured here, Ollie and Brian are being adventurers and adventurous in Liwonde National Park. Six of our Royal Mail Bikes were donated to the Leefa Team at Liwonde. Their role is to maintain the Rhino Sanctuary fence, so the rare black rhinos can thrive in a natural but protected environment. The fence is damaged on a regular basis by elephants who don't care much for personal space!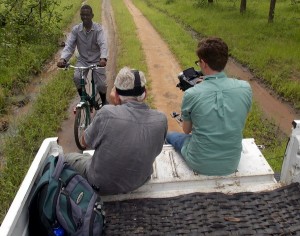 We were lucky enough to meet Bentley Palmer, principal donor of the Rhino project, an incredible man who is passionate about protecting this endangered species. He was kind enough to spare a few moments to be interviewed and he explained why "Royal Mail Red" really isn't suitable for bikes in the bush. The bikes need to blend in, so they don't attract too much attention from the elephants. Wallace one of the Fence Maintenance Team told us a hair-raising story of how he was once chased for twenty minutes, pedaling furiously to get away from an angry elephant! Ollie and Brian captured some great footage of Wallace patrolling the fence on his very safe, very green so as not to be seen, "Elephant Bike".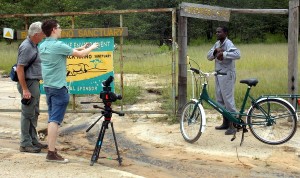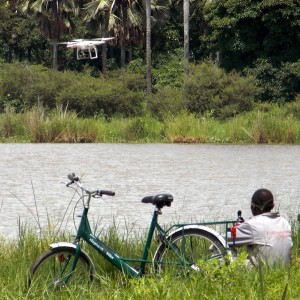 Special thanks to Krisztián Gyöngyi, Rhino Monitoring & Research Ecologist, who gave us so much time and help so we could film the donated bikes in action and to Orsi for the kind hospitality.
Watch this space… new films coming soon!